PAPAR
DELLE AL SUGO

Recipe serves 4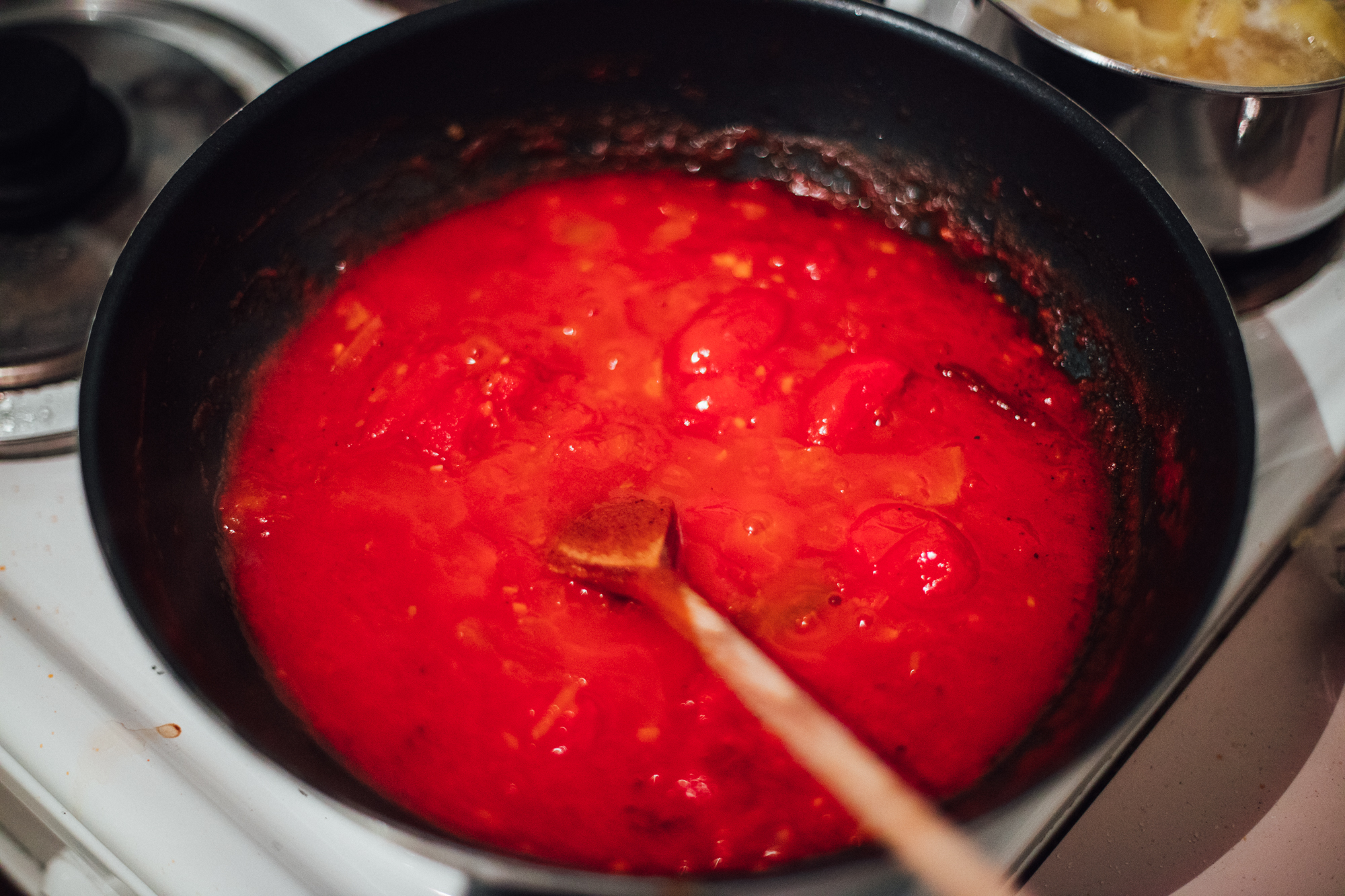 INGREDIENTS
1 onion chopped

2 garlic cloves thinly sliced

2 tbsp olive oil

2 tbsp butter

1 teaspoon Ginger

2 can whole tomatoes(800g)

whole tomatoes

1 teaspoon sugar

2 tbsp white wine

2 bay leafs

fresh basil

fresh oregano (or thyme)

Salt and pepper to taste
METHOD
In a large saucepan, heat olive oil. Add onions, 1 tablespoon salt, and pepper; cook, stirring often, until onions are soft, about 8 minutes. Add garlic and cook until softened but not browned, 1-2 minutes. Add ginger and fresh herbs(manjeron or thyme).
Add wine stir until it evaporates. Add tomatoes with juices and bring to a simmer over medium-high heat. Lower the heat to maintain a gentle simmer and cook, stirring and crushing the tomatoes lightly with the back of a spoon occasionally, about 30 min. Add sugar, butter and let it melt. Season with salt and pepper to taste and add fresh basil.
Serve over al dente pasta.
[check the event here]